The landscape of fashion has transformed significantly over the last few decades as retailers are pressured to cater to more inclusive styles. There are calls to putting up less-represented talent in modeling agencies, focusing on plus-sized, transgender, or individuals with skin conditions such as vitiligo. You may have noticed the successes of rising stars in the modeling industry- Ashley Graham, the most famous plus-sized model, known for her work with Victoria's Secret, among other campaigns; and Winnie Harlow, a contestant with vitiligo from America's Next Top Model.
At the same time, the industry is recovering from the losses in 2020 due to the pandemic, as vaccinations continue to improve the immunization of communities. In contrast to runways and boutiques closing shut or declaring bankruptcy last year, fashion shows and boutiques have finally reopened. You are finally free to roam, get a feel of the garment, and maybe even try it on before making the purchase.
Combined, the increasing inclusivity and recovery of the fashion industry create a market gap to be filled by modeling agencies. This means that they need to expand their operation to meet the growing demand for talent. Here is a look at the investments modeling agencies must make to be able to grab the new, aforementioned opportunities in the industry:
In-house Talent
With the increase of people wandering the streets, fashion brands need to step up their marketing game. As a consumer, you might be drawn toward a social consumerism approach to campaigns, considering its prominence on social media. When there is a growing need for advertisements, there will be a steadier relationship between brands and modeling agencies. This means that agencies should invest in in-house talent to encourage loyalty and present reliability among their clients.
By doing so, designers will find it easier to design for models they are already familiar with, and modeling agencies save money by paying their talent a fixed salary. This is better than a set-up that pays and hires by the project for several reasons, particularly how it ensures the availability of the model and secures a portion of the agency's operating costs. Furthermore, hiring more inclusive talent can help the agency cater to the growing demand for such.
However, there is maintenance to be had for in-house talent. Cosmetic concerns are common issues that need to be addressed while valuing the training that agencies have provided to their models. You may have noticed how important skincare is to the industry, as there is an increasing emphasis on more natural looks. They can limit their variable costs by looking for a laser scar removal machine on sale. It ensures that the treatment their models receive will be uniform and cost and time-efficient without sacrificing the quality of their service.
Photography Equipment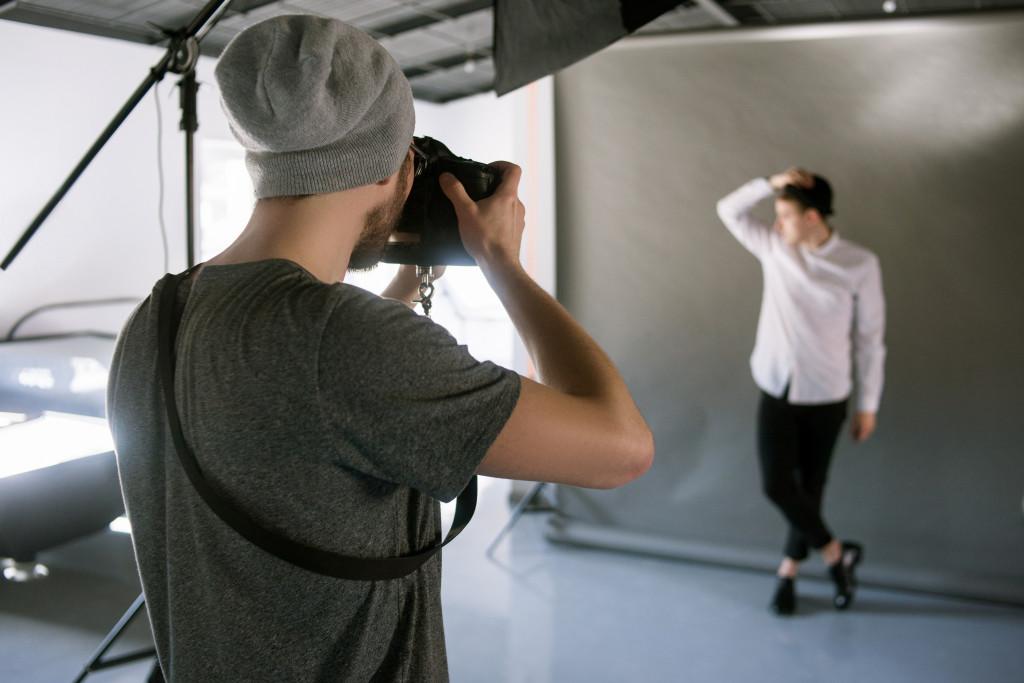 Modeling agencies can raise their fees if they offer to photograph the campaign for their clients. If you compare the costs of a business hiring a modeling agency and a photography studio versus hiring just a modeling agency that doubles as a studio, it is clear to see how the latter will be preferred by businesses that want to save money on their campaigns. When a modeling agency expands into photography, it diversifies its portfolio and makes its venture more stable. This is because they will have a different service to extend to their client while creating an alternative source of income.
Hair and Makeup Team
Similar to photography, an in-house hair and makeup team can show clients how prepared the models are to project a brand's campaign. It is also cheaper for modeling agencies to have their hair and makeup than to outsource the job to a salon. Another significant advantage is that the models will be dolled up by professionals who are familiar with their skin and hair. This means that the products used will be specific to them, improving the overall look while adapting to the sensitivity of their hair and body.
Modeling agencies must adapt to whatever the fashion industry demands of them. So the next time you scroll or pass by a campaign, your reaction can help decide how brands will frame themselves in the future, in turn determining the direction of who gets a job at a modeling firm. Furthermore, the diversity of a community is a good benchmark for how their garments are represented in an advertisement since it is a reflection of the consumer. As ethnicity and gender expression become more varied, there will always be room for modeling agencies to grow.