Prepare for your trip by making a comprehensive packing list, including clothing, toiletries, and gear. 
Choose family-friendly accommodations such as Zion National Park or hotels with child-friendly amenities. 
Plan ahead and create a flexible schedule that includes research, activities, meals, and rest time. 
Bring plenty of engaging activities to keep the kids entertained. 
Stay calm and flexible throughout the trip by anticipating contingencies. 
Traveling can be an exciting adventure for the whole family. However, it can also be quite a daunting task, especially when traveling with kids. While traveling can provide many opportunities for people to bond with their family and learn about the world around them, it can often be difficult to manage the ever-changing schedules, cranky kids, and necessary items to pack. If you're planning a family vacation soon, here are some helpful tips and guides you can use.
Make a Packing List:
One of the most important things to do before any trip is to pack, especially if you're traveling with children. To avoid forgetting essential items throughout your packing process, make a comprehensive list of things you need to bring. Here's a rundown of the most common ones:
Clothing
Make sure you have enough clothes for all the days of your trip, along with a few extras in case of spills and weather changes. Don't forget to pack comfortable shoes that can handle some walking. In addition, pack a laundry bag for soiled clothes, as well as an extra bag to carry dirty items during your return trip.
Toiletries
Make sure you have the essentials such as shampoo, toothpaste, deodorant, and body wash. Pack multiple toothbrushes and other toiletry items in case you need to share them with someone else. You may also want to bring a first-aid kit that contains over-the-counter medications and bandages in case of minor cuts or bruises during your travels.
Gear
It's always helpful to bring things like umbrellas, sunscreen, hats, and other items that make your travel more comfortable. Additionally, you may want to bring a stroller for smaller kids or those with physical limitations.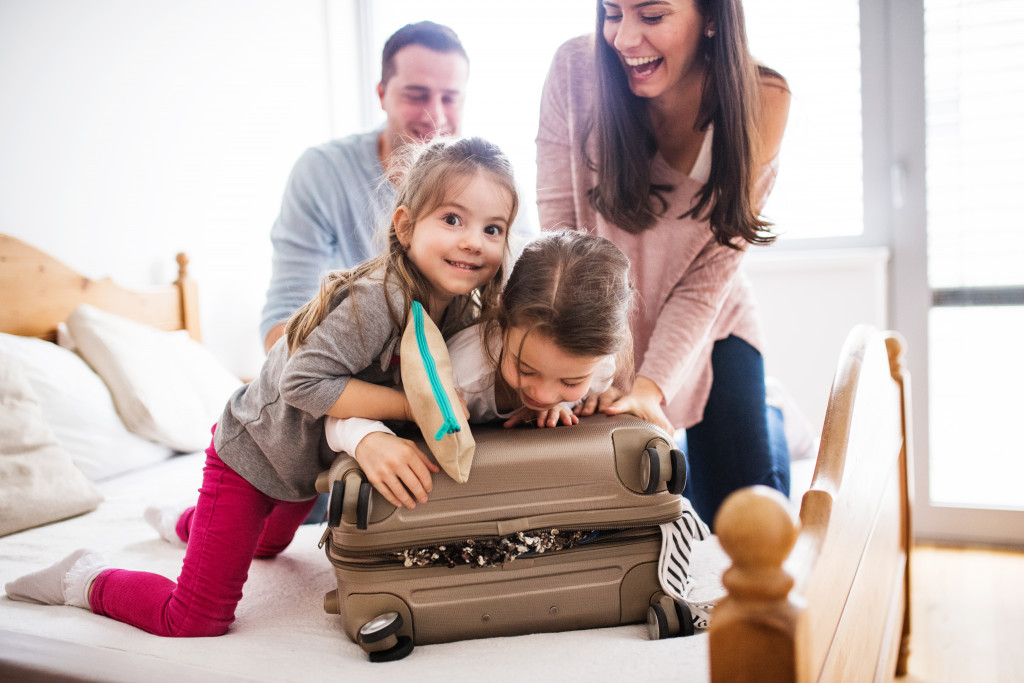 Choose Family-Friendly Accommodations:
When traveling with family, it's important to choose accommodation that caters specifically to families. Places with children's play areas and other child-friendly amenities could help keep your children entertained and happy while giving you time to rest. Here are some ideas:
Zion National Park
When it comes to the perfect family vacation, Zion is an ideal destination. Located in southwestern Utah, this national park offers many activities for the whole family to enjoy. From breathtaking hikes to thrilling zip lines, there's something for everyone.
For a unique experience, try the fun Zion National Park UTV tours that take you through some of the park's most beautiful landscapes. This is a great way to explore and learn about Zion's natural wonders while enjoying time with family. It's also ideal for families that have no experience in off-roading.
Hotels
Booking a family-friendly hotel is also essential for your trip. Look for places that offer amenities like swimming pools, playgrounds, and other activities that will make your stay more enjoyable. Additionally, look for hotels with family-friendly dining options, such as buffets or all-you-can-eat options. This is a great way to keep everyone in the family happy during meal times.
Vacation Rentals
If you prefer to have more privacy and space, consider renting a vacation home or condo. Many rental properties offer amenities like fully equipped kitchens, laundry machines, and even pools. These can make your stay much more comfortable compared to hotel rooms.
Plan Ahead and Create a Flexible Schedule:
While traveling, it's always wise to keep a flexible travel schedule. This makes it easier to adjust plans when things come up. However, it's equally important to plan out the necessary details ahead of time, particularly when traveling with children.
Research your destination, visit family blogs and websites, and identify child-friendly activities. Make a tentative schedule and share it with your family members beforehand so that everyone is aware of the daily itinerary. But don't stick too closely to it; allow for some downtime between activities, and don't forget to leave room for spontaneous activities and rest.
Children, especially young ones, can become bored quickly on long trips. Along with the standard electronic devices, pack plenty of engaging activities such as board games, coloring books, crossword puzzles, and new books that your children can enjoy on the plane or in the car. Don't forget to download movies, television shows, and music that your kids can play offline so they are entertained without access to wifi.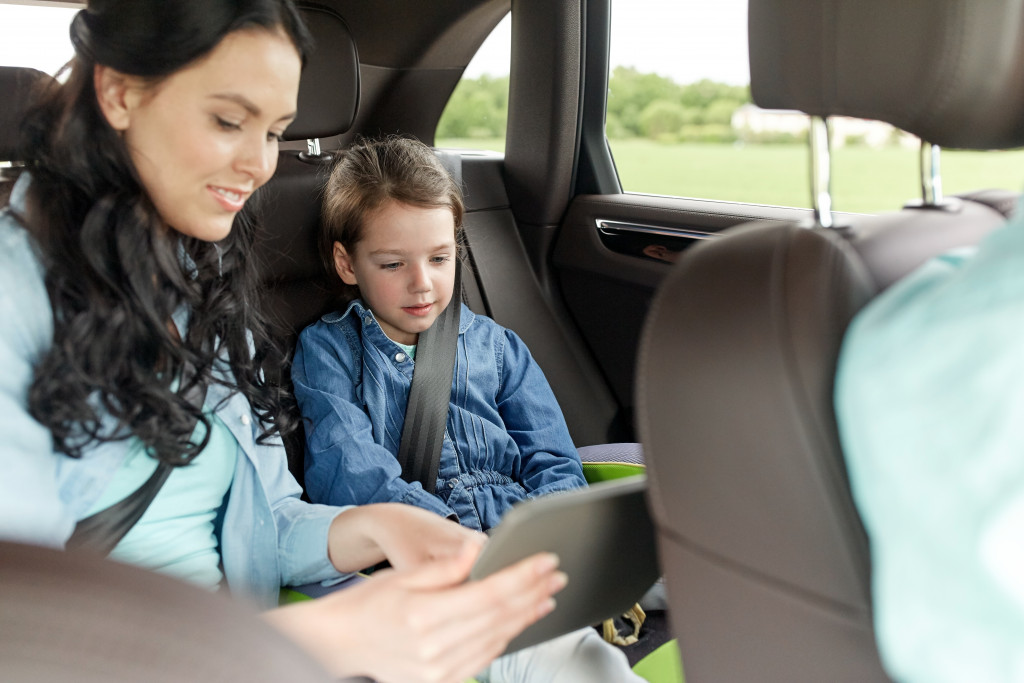 Stay Calm and Flexible Throughout the Trip:
Traveling with your family is an unforgettable experience that can bring exciting memories that you'll cherish forever. However, always anticipate that there may be bumps or hiccups along the way.
Maintain a positive attitude and stay flexible when any unexpected issues arise. Plan for contingencies by bringing extra money, medicine, and snacks.
Remember that traveling with children often means slow-moving, which can be frustrating. Stay patient, try to keep your cool, and make the most of the time you're spending together as a family.
Traveling with family can be an adventure, with moments that make you laugh and times that test your patience. By planning ahead, packing smartly, and focusing on spending quality time with your loved ones, you can reduce stress and cherish memories for a lifetime. With these tips and guides mentioned in this article, you'll be well-equipped to handle the ups and downs of family travel and enjoy every second of your trip.