The world is full of many tourist spots. However, these places tend to be overcrowded even during the pandemic. So you'd certainly want to avoid them if you're going to have the place for yourself. So if you're looking for the best destinations without many tourists, you've come to the right place. Here are some of the best destinations that don't have many tourists.
Colmar, France
Everyone loves Venice. Millions of people visit it every year, even during the pandemic, making it one of the best tourists spots in the world. However, it's overcrowded, and frankly, it's overrated. Many other places in the world deserve the same fame as Venice, but because they don't have the same funding in marketing, they can't get the fame they deserve. One particular place that deserves this fame is Colmar, France.
Colmar got everything you need if you want a Venetian experience without the tourists. It's a colorful city found on the German frontier of France. It's filled with colorful buildings, each sporting light colors, making every day vibrant regardless of the weather. Much like Venice, Colmar also sports a fantastic gondola ride without the rotten vegetable smell that the Venice canals have.
Moreover, since Colmar isn't a prime tourist spot, many prices are lower. People will charge you as much as they would charge a local. So you can save a lot more money when visiting this beautiful city.
If you're more into some off-shore extravaganza, you should also try visiting Annecy in southeastern France. You can go speed boating or even jet skiing. So if you're more into a fast-paced and adrenaline-filled ride, then Annecy is the city for you.
Tel Aviv, Israel
Tel Aviv is a central economic hub in Israel, and many consider it to have one of the oldest ports in the world. It's a cultural center for all things Israel and sports some of the best beaches in the world. It's overlooking the Mediterranean sea, so you can never go wrong with taking a few selfies there. Moreover, the food here is to die for. The city showcases some of the best cuisines you can taste in Israel, and they're healthy for you too!
However, one of the main reasons you should visit Tel Aviv is the nightlife. This city has a vibrant nightlife that has no signs of waning. Many Israelites visit this city just for this reason, and it should be on top of your list if you're someone who loves parties.
Tel Aviv has been getting the recognition it needs during the past few years. Currently, Israel receives three million visitors every year, with a small chunk going to Tel Aviv. It isn't a prime tourist destination spot yet, but it'll get there in the future. So take our suggestion and visit this city, before it becomes part of the mainstream.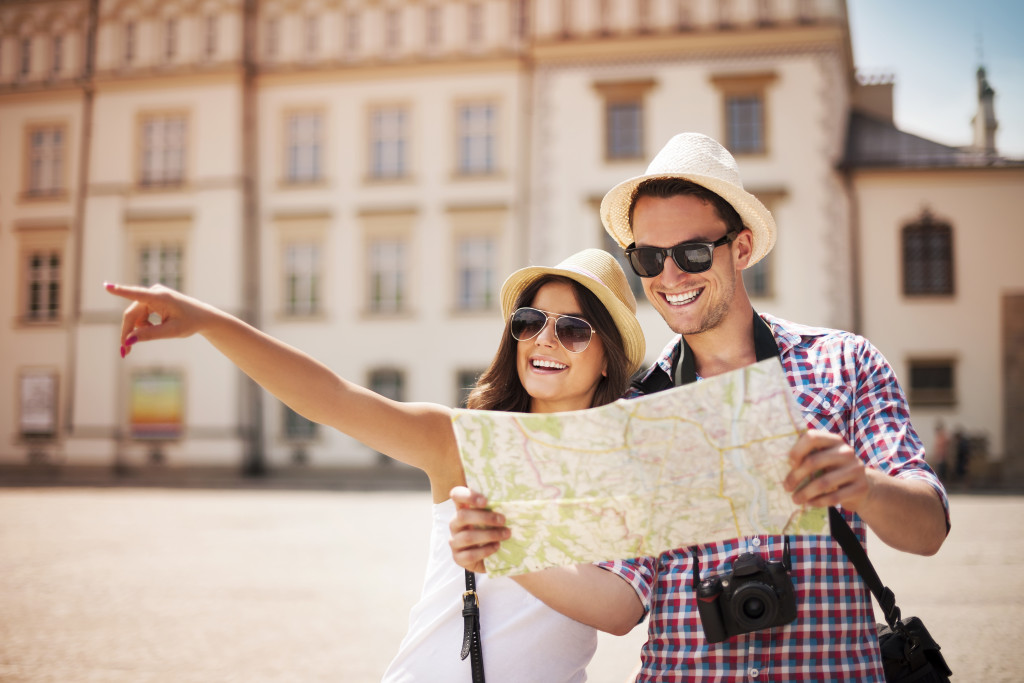 Nantucket, Massachusetts
Alaska might be full of bountiful fishes and beautiful shores, but it's also filled with tourists worldwide. It gets visits from over two million visitors yearly, and it's becoming the prime spot for anglers and hikers. However, suppose you want to visit somewhere a lot calmer, sports the same fish as Alaska, and have some of the best views in the United States. Then your best bet is to visit Nantucket, Massachusetts.
Nantucket is a small island town in Massachusetts. It is a prime summer destination for locals. Still, no one else visits this beautiful island aside from a handful of international visitors.
This small island town is known as one of the most incredible surfing spots in the United States. It also has beautiful beaches that are better than the ones in Miami. It's also an excellent angler spot if you want to catch some big fish over its coast. However, the town also sells some of the best jewelry pieces in the world. The sea inspires the jewelry found in Nantucket. So if you're a sea-loving person or know someone who loves the sea dearly, then this is one of the best destinations to get jewelry.
Kuala Lumpur, Malaysia
Singapore is a prime hub for all sorts of people in Asia. It also garners over a million visits every year from tourists. This place draws people from all walks of life, and almost everyone who visits knows that. But if you want to have the same experience as Singapore but without the massive crowds, visiting Kuala Lumpur is the best alternative.
Kuala Lumpur, more commonly known as KL, is one of the best cities for shopping and has great nightlife. It has a lot of designer clothes to sell at a meager price. Its nightlife is vibrant and open to everyone willing to enjoy it. It's an affordable place to visit that's great for those who love the urban lifestyle.
Everyone loves traveling, but not many like it when the places they visit are overcrowded. Make sure to add these cities to your traveling list this year.