For many people, fashion has always been their creative outlet. But as they live through the COVID-19 pandemic, these people have traded dress pants and stilettos for pajamas and slippers. With that in mind, what do you think will post-pandemic fashion look like? Will people go back to their pre-pandemic habits to do a sort of "revenge-buying"? Or will they stick to wearing comfortable clothes? Another possibility is integrating those comfortable fashion choices into their usual wardrobe as they prep to go out again.
You don't need to be a scholar of fashion to know its pendulum swings between extremes. Bold, colorful prints can be a thing one day; minimalist shirts will be the trend the next season. So if you want to predict how post-pandemic fashion will look like, it's best to explore what has been changing in the past year.
Pajamas Taking Center Stage
Pajamas have gone beyond the four corners of a bedroom. They have become an appropriate outfit for hanging out in the house or working from home all day long. That rings true even in awards shows. Look at Jodi Foster, for instance. Jodi Foster went viral when she accepted her Golden Globes trophy in a pair of cozy and luxurious Prada pajamas. Suddenly, pajamas have become fashionable.
Since then, many have followed suit. Jodi Foster-inspired pajama sets have sprung up. Tons of other affordable pajama options that look and feel high-quality have dominated e-commerce sites. They're so stylish that you can wear them outside. That trend will likely stay popular in the post-COVID19 world. It's also possible that fashion designers would start integrating the look and feel of cozy pajamas into office suits and evening dresses. The bottom line is pajamas—and their possible variations—are here to stay.
Wedding Dresses Becoming Non-traditional
Jumpsuits, mini dresses, and other non-traditional wedding gowns have made their way down the aisle. In the past, such bridal fashion choices were atypical. But non-traditional bridalwear will likely become the norm in the post-COVID era. One interesting factor that has influenced this shift is the move towards individualism, which was accelerated by the state of the wedding industry in the COVID-19 pandemic.
In the past, brides' wedding dress choices were heavily influenced by bridal fashion week and glamorous runway shows. Without those events during the pandemic, more and more brides embrace their individualism. They want a gown that they love, even if it's a past-season dress. Even with bridal hair and makeup, brides no longer just go for what's trending. No more boundaries for brides. They can choose to be minimalist or go crazy with their choices—what matters is that they're beautiful on the big day.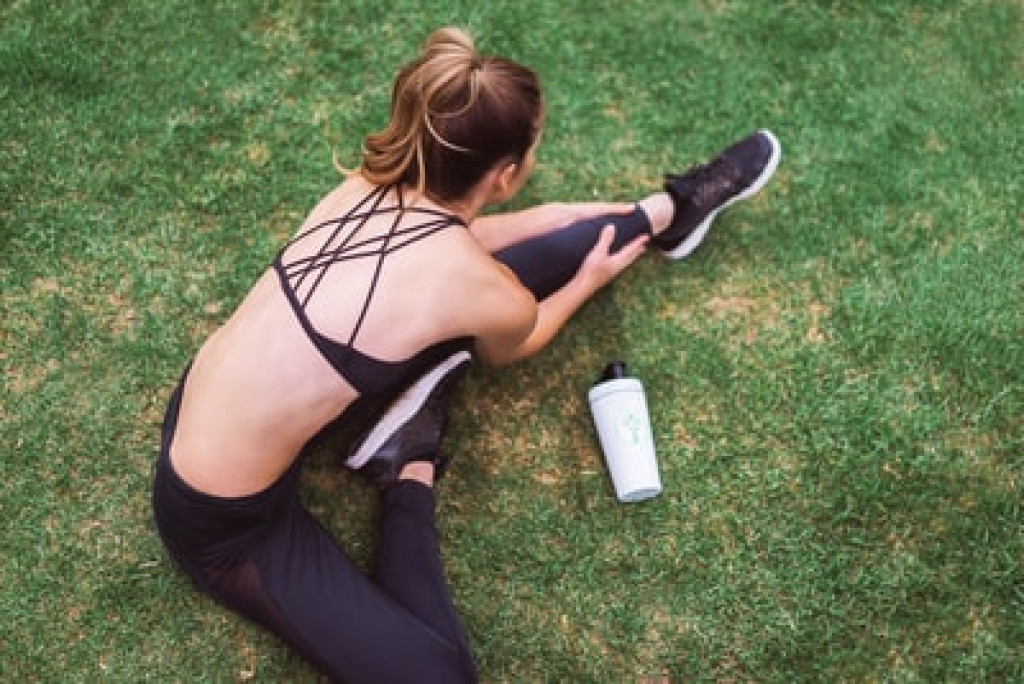 Athleisure's Monotony Pushing People to Do "Revenge-buying"
When gyms closed their doors, home workouts became a thing. Along with that was the next-level popularity of athleisure. After all, it's easy to change to a tank top and yoga pants after working at home. You can even sneak in a few sets of exercise while working if you have already put on your gym outfit.
But a fashion psychologist said that revenge-buying is a probable outcome of the pandemic. Creativity and individual tastes had been stifled by the monotony of loungewear and similar clothing like athleisure. As people look to shop as a form of liberation and a way to re-explore their fashion tastes, they are likely to trade their yoga pants for dresses and outfits that allow them to express themselves again.
Comfort will remain an important fixture in the post-COVID wardrobe. But there would also be a time when shoppers would start adding bright colors, elaborate dresses, and eccentric fashion choices into their wardrobe. That is as they embrace their creativity again and make up for the lost time.
But "revenge-buying" doesn't mean shoppers will spend recklessly. Another thing that people have realized amid a pandemic is the value of money. More people will shop for clothes mindfully. They will focus on buying what they truly value and avoiding the trappings of instant gratification.
Bottom Line: The Pressure Is Off
As people start going out again, the world will see more hybrid outfits. People will mix and match their outfits between dressing up and dressing down. Whether they're planning for a wedding or heading back to the office, the pressure is off. They can either continue to seek comfort in cozy clothes or start exploring their creativity and individualism again. Having that freedom to choose as the fashion pendulum swings between extremes is a healthy way to heal from the trauma of living through a stifling pandemic.