Fashion is a form of self-expression. So instead of considering clothing and other types of accessories as luxuries that you can only purchase for special occasions, you should give yourself the freedom to upgrade your style and wardrobe whenever necessary.
But of course, this won't mean that you could always go on a shopping spree as soon as you get your paycheck. Rather, you should consider it as a way of rewarding yourself from time to time because you would still have other expenses to meet as well.
Do Other Things that Make You Happy
No matter how many priorities you have, you shouldn't feel guilty about taking a break every once in a while because we all have our limits, and if you end up exceeding them, there's a chance that your overall performance would get affected as the days pass.
Let's say that it's the weekend and you're already stressing about your deadlines for the following week. Of course, this might make you miss out on the opportunity to enjoy your time off from work, which could eventually lead to burnout and other mental health issues. So as early as possible, you should ensure that you set a balance that may help you regain a sense of motivation.
Keep Up with Fashion Trends
For instance, you could treat yourself for a day by doing the activities that make you happy, buying the things you want, and so on. If you love fashion, you could go to a nearby mall and visit clothing boutiques to see what new styles would suit your liking. Since Ultimate Gray and Illuminating are now the colors of the year, you may notice many brands incorporating these tones into the products they offer.
With environmental problems still worsening as the days pass, sustainability is also becoming one factor that companies are looking into whenever they produce apparel and different types of accessories. This is why you may come across eco-friendly collections that consist of items made from recycled containers and the like.
A great thing about shopping is that it also has the potential to improve your mental well-being. Of course, we all face challenges and uncertainties that tend to make us feel anxious. But with shopping, you'll know that you always have full control over your decisions. So as a result, you may become happier and more satisfied.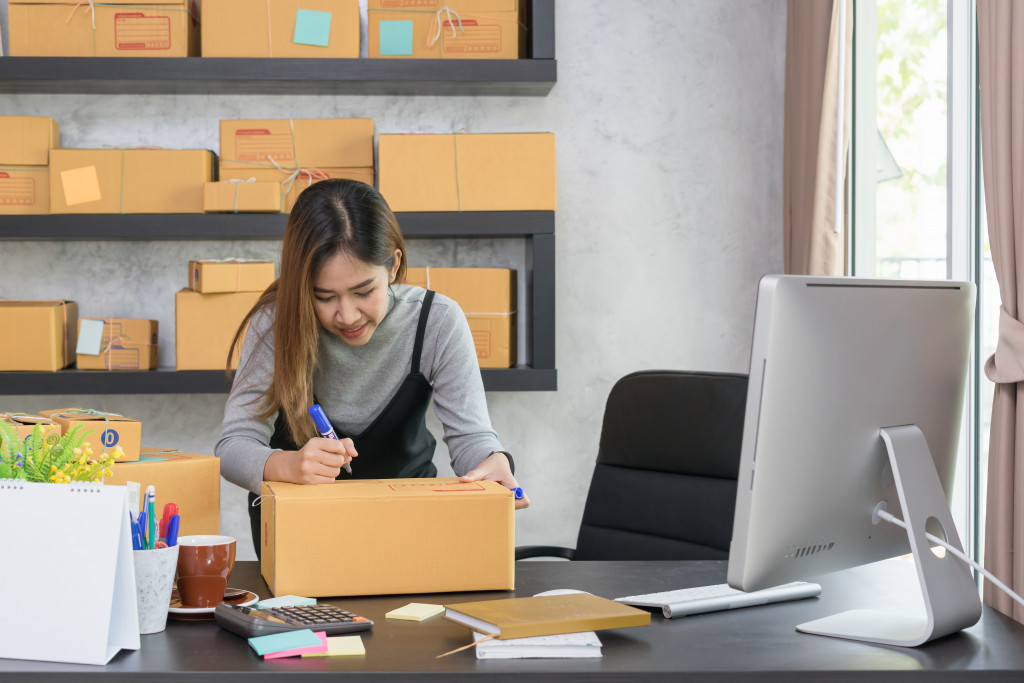 Shop from the Comfort of Your Home
Nowadays, you even have the option to buy what you want or need from the comfort of your home as well, thanks to online shopping apps and websites. These are beneficial, especially for those who have kids that would still need constant care and attention at all times. So whether you plan to purchase the shoes your favorite celebrity currently endorses or that cute multi-use car seat cover that your baby will surely like, it would already be possible to have them delivered to your doorstep.
If you happen to be on a budget, then you shouldn't worry because there would also be something that you can look forward to. Usually, these platforms give out vouchers to further convince their consumers to place an order, whether by offering free shipping upon reaching a certain amount, providing a cashback option, etc. So not only would you get to save the time in going from store to store, but you may get to set aside a bit of cash for other expenses as well.
Reward Yourself
With the many responsibilities that we need to fulfill daily, it would be nice to take a step back and do other activities that may help bring more joy into our lives as we go along, such as engaging in fashion. Of course, besides getting a chance to express yourself, purchasing new clothing and accessories may also have the potential to provide you with a sense of control.
But if you happen to be one of those moms who constantly juggle working and taking care of your kids, squeezing in a bit of "me" time can be a bit difficult to do. Finding the excuse to take a break or earn a little breather might seem too much. Fortunately, since people now live in a society where technology keeps advancing, one can browse and shop no matter where they may be. You can buy things, both necessities and luxury. You might not have an excuse not to prioritize your needs and wants as time goes on. So go online and see what you can get.