Augmented reality (AR) apps are all the rage right now, with everyone from consumer brands to major retailers creating AR content. The two most popular industries for AR at present are retail and entertainment.
But more and more, B2B organizations are starting to notice the benefits of incorporating AR into their marketing campaigns too. After all, an innovative digital creative agency can use it not only to maximize tech but to help build branding.
Despite its popularity, many still don't understand how AR is beneficial. Sure, a lot now know that AR is defined as "enabling digital information to be overlaid on top of a real-world environment to enhance how people view it."
But what exactly does that mean? How can this technology be used by businesses? And why should they bother?
A More Intimate and Immersive Customer-brand Connection
We live busy lives. We get bombarded with advertising messages every day, whether it's TV ads or billboards or social media posts. Everywhere you look, you see adverts for products and services.
The average consumer sees about 5,000 advertising messages in a day. That's why it's becoming more difficult by the day for brands to stand out from their competitors. Companies need something that will truly cut through all the noise.
AR provides this opportunity. It enables brands to engage with customers on an emotional level like never before because the technology gives them the ability to create powerful customer experiences that allow people not only to see what your product or service is capable of doing but also feel it.
AR opens up new possibilities both inside and outside the four walls of a business, and it allows brands to engage with their target audience in different locations and contexts.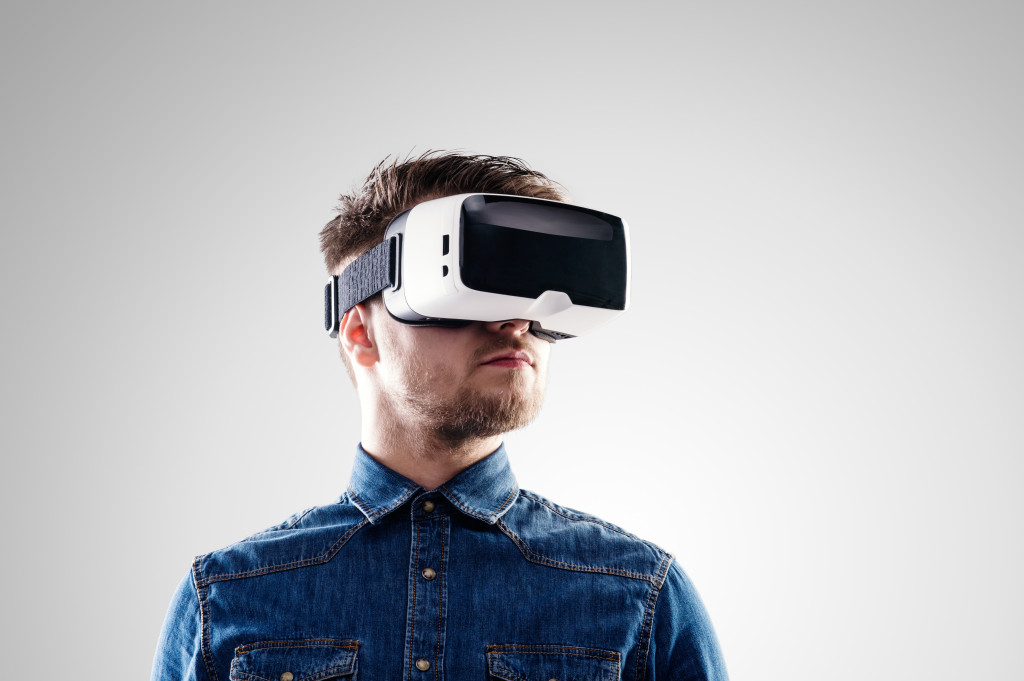 The initial appeal is simple. AR gives companies the chance to show off the features and benefits of their products in a way that makes sense in the real-world environment their customers inhabit. Rather than seeing something on the screen that's not even there, like when you take a smartphone photo or scan a QR code, when people use AR, they experience product information in situ. They see how it would look if it really existed there right before their eyes.
For example, an online jewelry retailer could create a free AR app that lets people see how the products they're browsing will look when they're worn while also getting some extra information about each piece. The app could link to social media apps like Facebook or YouTube, allowing people to share images of themselves wearing their new accessories with friends online.
Another example is an app created by German car manufacturer Audi, which allows users to view cars on the move right in their living room. People can walk around these digital models, viewing them from all angles and checking out the quality of the design up close in real-time 3D. Having all this information at hand really enhances the shopping experience.
The Role of AR in Boosting Retail
AR holds enormous potential for businesses across all kinds of different sectors. But without doubt, the retail industry is one that stands to benefit more than most. Brands have long been trying new ways to make shopping online feel more tangible, but now they've got something new and exciting to work with.
A QR code on a billboard is just static information. It's hard for people to remember what they scanned the next day or even during subsequent visits to the same location.
However, an AR app can offer a more fluid and immersive experience that is likely to stick in people's minds. That makes it a powerful branding technology for retail businesses.
There are all kinds of ways augmented reality technology could benefit the retail sector. For instance, it would be an excellent way to allow customers to try before they buy without having to leave their home or take any risks by buying clothes and accessories that don't fit properly.
Apps like this already exist. Warby Parker is one company that allows you to "virtually" try on different pairs of glasses, while clothing subscription service Stitch Fix lets users virtually try on clothes before purchasing them.
No doubt, AR has given brands yet another reason to get excited about the future of selling and marketing. But if you ask the experts, it's only the beginning. Markets and Markets predicts that by 2026, AR will be an $88-billion industry. EMarketer, meanwhile, foresees that over 90 million will use the technology. These statistics should give business owners plenty of food for thought.