In our previous articles, we've discussed the different ways to use several types of paint on canvas. If you want to learn more about working with certain paint types, you can read our how-to articles and tips here:
Gouache on canvas (gouache is a paint that's a cross between watercolor and acrylic paint)
But once your artwork is done and has finished drying, what now? If you're proud of your work, why not put it on display on your home or office, gift it to your friend, or sell it on Etsy or in other stores or bazaars you're likely to sell your art? Well, before you do, you'll have to frame your canvas painting. Here's how to do it.
Framing Overview & Paying for Framing Services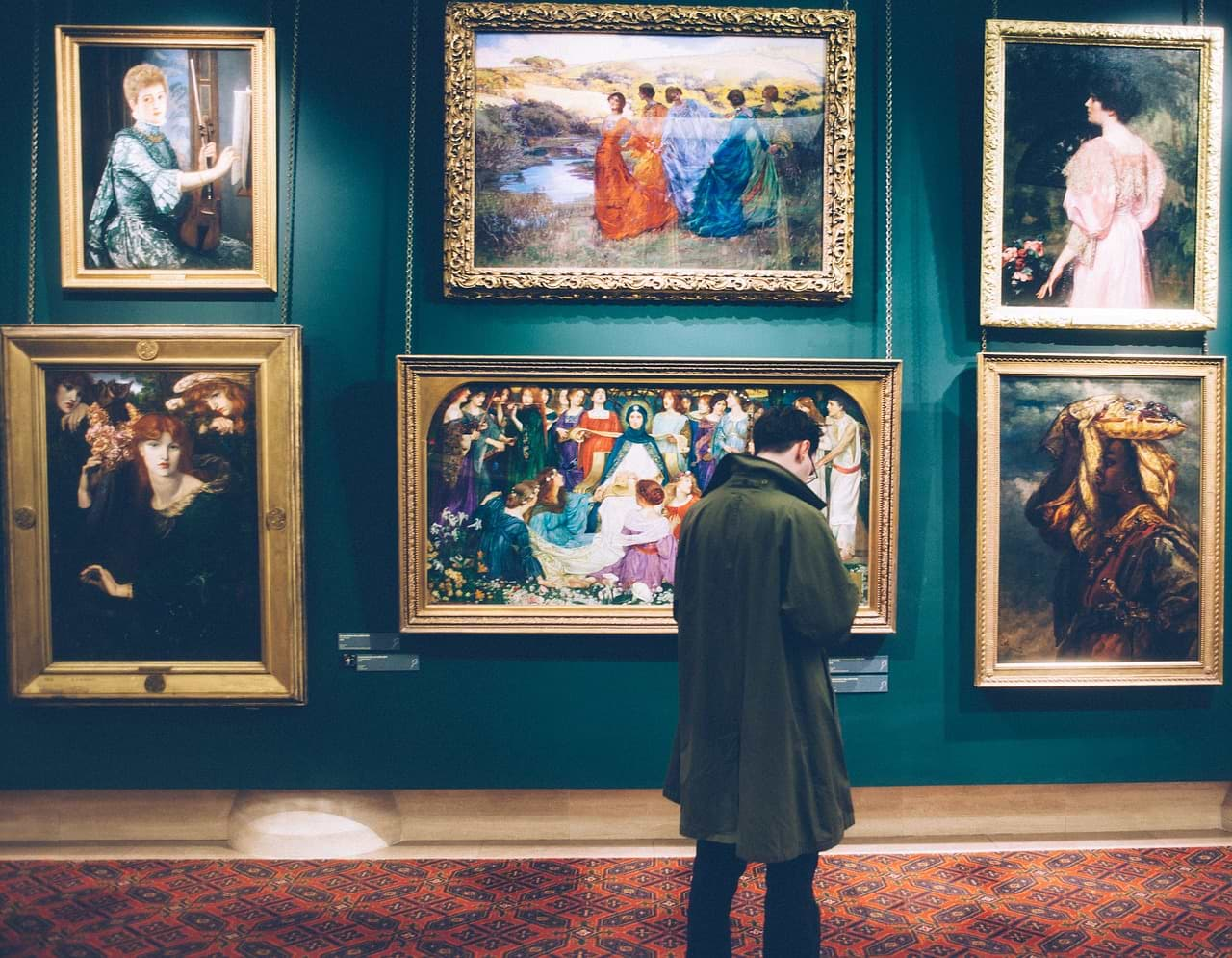 There are many ways available to frame your canvas depending on whether you're using stretched or unstretched canvases. Either type is available in art supply stores ranging in sizes, quality, and whether or not they've already been primed with gesso or other types of primers.
If you're using stretched canvas and are looking for a minimalist approach, you don't have to have your canvas framed because the wooden frame behind the canvas is enough to keep it in shape and can be adjusted to hang on a wall. It's not ideal if the edges of your painting are dirty or unsightly, and you'll need to apply a coat of varnish over your painting to keep it from collecting dust and getting dirty and faded from being exposed to light.
You can also opt for a frame to cover the edges of a stretched canvas. For unstretched canvas, you'll either have to have it stretched, or you can buy a frame that can let you cover your painting in glass and frames on the side. This all depends on your preference and what will complement your painting.
If you're uncertain about how to go about framing your artwork, you'll find plenty of specialty stores that can do the framing for you. This can cost between $30 to $150, depending on how big your painting is and the frames you chose. However, stores also offer frames you can DIY at home. If you're sure about your ability to frame your painting, this is the more cost-effective option.
Stretched vs. Unstretched Canvas
Before we teach you how to DIY your own canvas frame, it's important to know which canvas you should buy before painting: stretched or unstretched canvas. Stretched is the more expensive one as it comes with a wooden frame known as stretcher bars that makes the canvas taut and easier to paint on. It can be a raw canvas or primed with gesso or special types of primers that can enhance the quality of the paint used. When it comes to hanging, framing is optional depending on how you want it to look like. If you don't think it needs framing, simply find a wall or hook where you can hang it upon.
Unstretched canvas, on the other hand, is also known as "rolled canvas" because the canvas is packaged in a roll and does not have a frame. It's more affordable than stretched canvas, but primed rolls are more expensive than raw ones. You can opt to have it stretched yourself, or you can paint on it without having to stretch it. If you plan on hanging it, however, you'll need to have this framed so that it can stay up on display because it doesn't have any attachments that can help it hang on a wall.
Choosing Canvas Frames
First, take note of the canvas size. This will help you determine the frame you'll need to buy. Most canvases come with measurements already, but if you've cut out a rolled canvas, you'll need to be precise when measuring or else you might end up with the wrong frame size.
Choose a frame that complements the painting and the canvas. You want people to notice your artwork, not the frame, so don't let it be the focus of the painting or make it difficult for people to appreciate your work. For simple paintings, use ornate frames with a contrasting color to the canvas. And for edgy, eye-popping art, use a plain frame so that your audience will know where to look. While you're in the store, also buy canvas clips, screws, and other accessories that can help you frame your canvas.
Framing Your Canvas Painting
Most DIY canvas frames will come with instructions on how to do frame your painting. Be sure not to scratch the canvas or it may affect the quality of your painting. When you're done attaching your canvas to your frame, you'll know it's correct if the canvas fits snugly inside the frame.
Once it's done, your painting should be secure and there should be a way for you to hang your frame on a wall or, for smaller paintings, place on a flat surface. When hanging on a wall, make sure that your frame is hanging securely on a nail or hook attached to the wall before letting go. If it's not, it might fall unexpectedly, which can damage parts of the frame and the painting.
While frames are an optional part of a painting, they're a good way of protecting your artwork and complementing its design while on display. Because why bother creating art on canvas if no one else is going to see it? Choose your canvas carefully and follow the instructions (or if you're unsure, let people in framing stores do it for you) for your frames, and you can have a painting that's good enough to display in your home or sell as an artwork of your own.