Your hair is your crowning glory, as they say. You might already have your holy grail of hair products that reassures you that no matter how busy you get or how mindless you can go about your daily routine, nothing would go wrong, right? But, all these investments may not solely tell if you will be able to maintain your gorgeous locks of hair.
You thought the small things you do to your hair regularly are keys to keeping it healthy. But, some of these may actually do more harm than good. Know about what you need to stop doing now to achieve nourished hair from root to tip:
Overwashing
You might think your scalp is getting oily and, therefore, dirty. So, you wash your hair as often as to not have that greasy feeling whenever you comb your fingers through it. While oil retention contributes to the growth of bacteria on your head, it is still important to keep a healthy level on your head as these natural oils help nourish your scalp and your hair.
By washing your hair every day, you are stripping away this natural layer of protection. As a result, your hair breaks more easily, and your scalp can get too dry and sensitive. This makes your head's surface more prone to irritation, hence, feeling itchy or even dandruff, which is a different problem you will have to deal with.
On the other hand, overwashing can contribute to your hair getting oilier to compensate for those that have been washed away. If this applies to you, you can either opt to skip shampooing every two days. In the case of those who engage in sweat-inducing activities, thus, making it tough to stick to a regimen with less shampoo, hair products with hydrating and moisturizing components may be used. And, just like how we keep our hair from feeling greasy during the colder seasons, it is worth investing in a good dry shampoo that freshens but does not leave a white cast.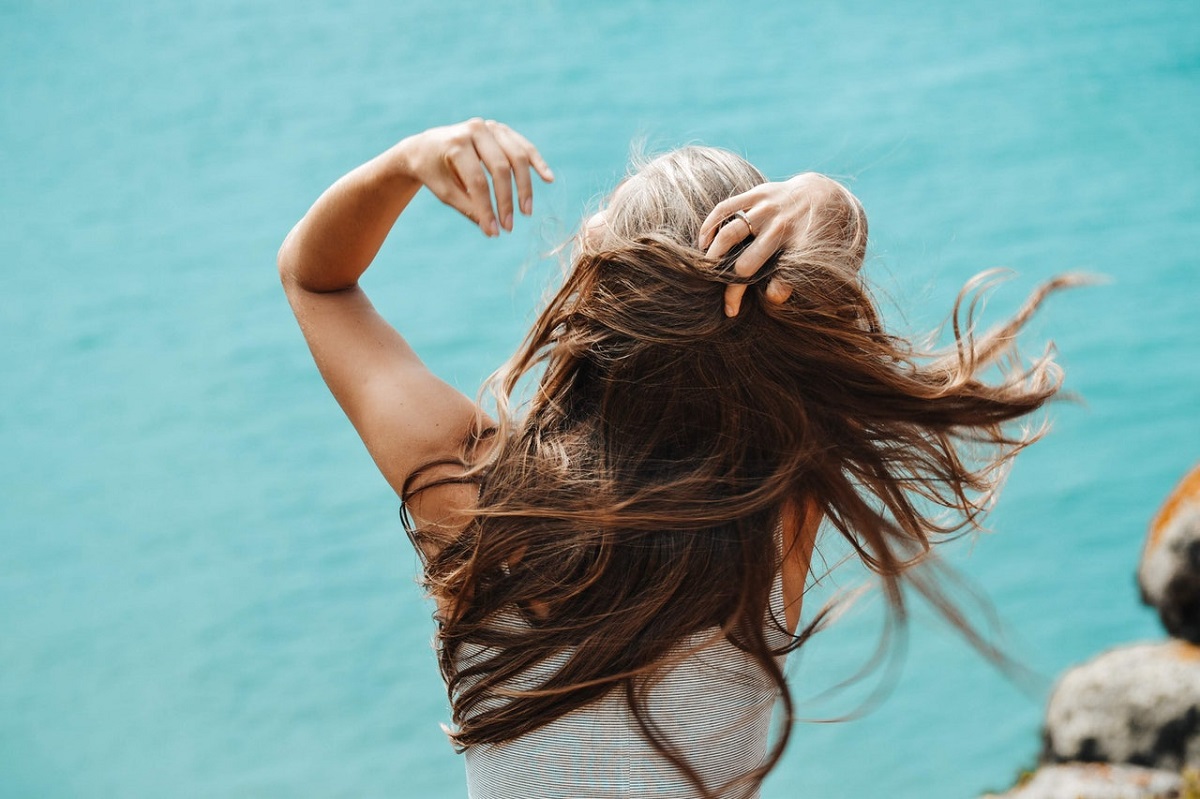 Using Dry Shampoo Excessively
Dry shampoo is intended for a quick fix if washing with shampoo and water is not feasible at the moment. However, some have made this a hair hygiene staple, which poses risks such as clogged pores, irritation, and dandruff on their scalp. And so, while it is okay to keep a bottle or two in your stash, it should never be the only option.
Damaging After-shower Habits
Drying your hair with a towel out of fear of the damaging effects of blow-drying can be just as bad as making your hair frizzy if done the wrong way. Rather than roughly shuffling the towel against your head in an attempt to blot off excess water, gently pat it against your wet hair.
Another common mistake people make is brushing hair when it is still wet, knowing it is easier to detangle strands. What you want to do instead is detangle with a wide-toothed brush working your way from the bottom of your hair and reducing pull from the roots by grabbing your hair in the middle. You may even ease the process by applying hair oil before combing through the tangles.
Applying Heat Without Protection
Flat or curl ironing your hair serves a styling purpose, and, most often, there's no more than that. The same is true with blow-drying your hair, which, if anything, only serves the purpose of adding extra volume to your otherwise flat hair. Nevertheless, both apply unnecessary heat to your hair.
Another thing that you might still be doing, but need to stop immediately, is applying too much heat. Summer heat is almost unbearably hot as it is; imagine your hair directly coming into contact with a heat source that's even hotter. So, sure you have business meetings and special occasions that need you to be at your most presentable, but make sure to apply heat-protecting serums to minimize the damage these metal plates and rods can do to your hair strands.
Especially for those who constantly expose their hair to extreme conditions, it is important to let your hair and scalp soak up the goodness of mask treatments once a week. As a proactive measure, have a hair specialist recommend the best product or treatment for your hair. Also, do your hair a favour by showering with cool water, no matter how much you cherish a comforting warm shower.
You may notice the signs while you are young, and falling hair may be common for you, which should not be the case. But, limp hair and a receding hairline are the last things you would wish for, especially after spending so much care for your hair. And so, it is best to do the right things to your hair consistently and intently.