It's not just about "giving away free stuff"; it's all about marketing and expanding our brand. Many entrepreneurs aren't keen on giving away things for free, but the effects of this type of marketing cannot be ignored. Let's take a look at promotional merchandising and how it can help your business.
What Is Promotional Merchandise?
You've probably gone to an event, like a concert or a performance, and came home with a bunch of different freebies. Those freebies aren't just for free; they're paid for in your attention. Many of the items you get for free while you're outside have company logos emblazoned on them or sample items of upcoming products. They're called promotional merchandise, and they're a very effective way to promote your business.
What Is It For?
For businesses with an active customer base or is part of a competitive industry that enjoys a lot of attention, promotional merchandising is a great way to increase brand awareness. It's a tool to get people to memorize your name and your logo, and if used in the right events, it can become an effective way to generate leads. We've all seen this at play, and many of us even own promotional merchandise given to us.
Is It Effective?
Promotional merchandising is very effective in what it does. It's not exactly a way to turn leads into sales, nor to get people to go to your website, but for what it aims to do, it's highly successful. Let's take a look at those and how it's effective.
Increased Customer Loyalty
Whenever customers and clients receive gifts, especially from an establishment they've been patronizing, they're more likely to become loyal to them. They might even connect the happy feeling of receiving something to your brand or company!
Because people like free stuff, they'll always go for them. And if the item you're giving away is valuable, then it will find constant use, meaning people will see them, and it will always be in full view of people. That's free exposure for as long as the item lasts, and your clients get something useful to boot.
We're not saying giving away free merchandise is cheap. But compared to other low-return forms of marketing, promotional merchandising is relatively accessible. Add the fact that it has a high lead generation ability, making your investment all the more worth it.
Promotional Merchandise Ideas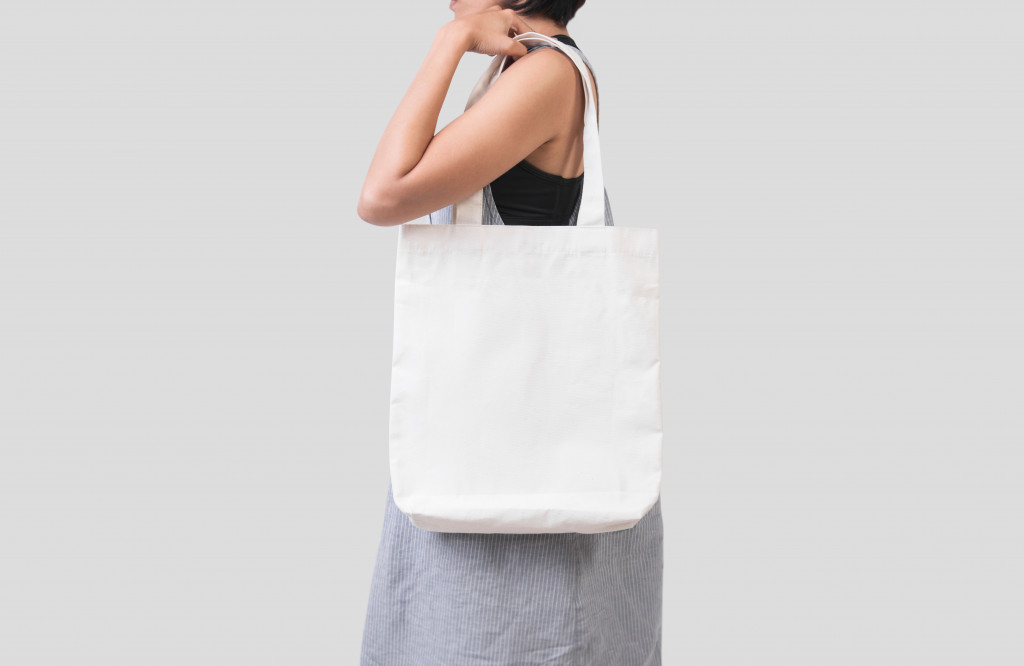 It can be hard to think of what items to use for promotional merchandising. Especially one that's a perfect fit for both your brand and your industry. Here are a few ideas to help you get started.
Who doesn't love free T-shirts? They're always welcome regardless of who you are, especially if the shirts feature cool or quirky designs. Small businesses can use a heat press that transfers vinyl to put their logo on a shirt or even hire an enterprise to create them for you. Your clients will appreciate the gift, and you get free marketing too.
Tote Bags for Everyday Use
Plastic bags are now out of style, and taking their place are the ever-customizable yet eco-friendly tote bags. People use them almost every day, whenever they go to the grocery or even to school or office. This is probably the most opportune moment for you to increase brand awareness and recognition, so consider getting tote bags as promotional merchandise.
Stickers and Other Accessories
Fridge magnets, strikers, pens, and many others are all low-cost solutions to having promotional items. They're cute, everyone likes them, and if it fits your company's image, then it's more reason to utilize them.
Promotional Stationery for Office Use
Here's a clever promotion piece: if your client base is mostly office workers, then the best promotional item you can get for them is stationery. They'll use it in their operations, so that's always a good thing. But that means your brand will also remain in your clients' visibility, and their business partners and close collaborators as well.
Mugs, Tumblers, and Sports Bottles
Beverage holders are among the everyday items used for promotional marketing. After all, almost everyone uses them. It's another of those things that are always seen on somebody's desk. They make for great promotional materials because people will use them, appreciate getting them for free, and are very accessible.
If your business needs increased attention, then perhaps promotional merchandising is what you need. Like any other marketing strategy, this one costs resources, but the potential returns make the expenses worth it. Needless to say, you have to think of the right promotional material for your brand and your industry.