A barn-themed wedding is an excellent way for couples to imbibe a rustic yet classy feel on their big day. If you already have your heart set on one of the wedding barns in Minnesota, it's best to know everything that you can to make everything right. Once you have everything figured out, you'll surely breeze through the entire event and even put your own style to it.
From silo, sheds and corrals to menu ideas, here are a few of the best ideas that you might want to consider for one of the most special days in your life.
Make It Your Own
Many couples nowadays are trying to escape the traditional wedding celebration styles by adding their personal touch. Thanks to Pinterest and many other DIY sites, more soon-to-wed couples are braver to try their hands on DIY projects to make their wedding more personalized and customized. A barn offers a perfect canvas to create your style and show your creativity. Doing so will add a bit of warmth to your rustic space.
Less Is More
One of the main advantages of a barn wedding is its simple and uncluttered look. It means that you can stick to a minimalist design so that you can keep everything modest and free from any unnecessary vanity. You can also replace those expensive centerpieces with baby's breath on mason jars to stay true to the theme. Not only are they easy to arrange, but they're very cheap as well.
Make the Outdoors Shine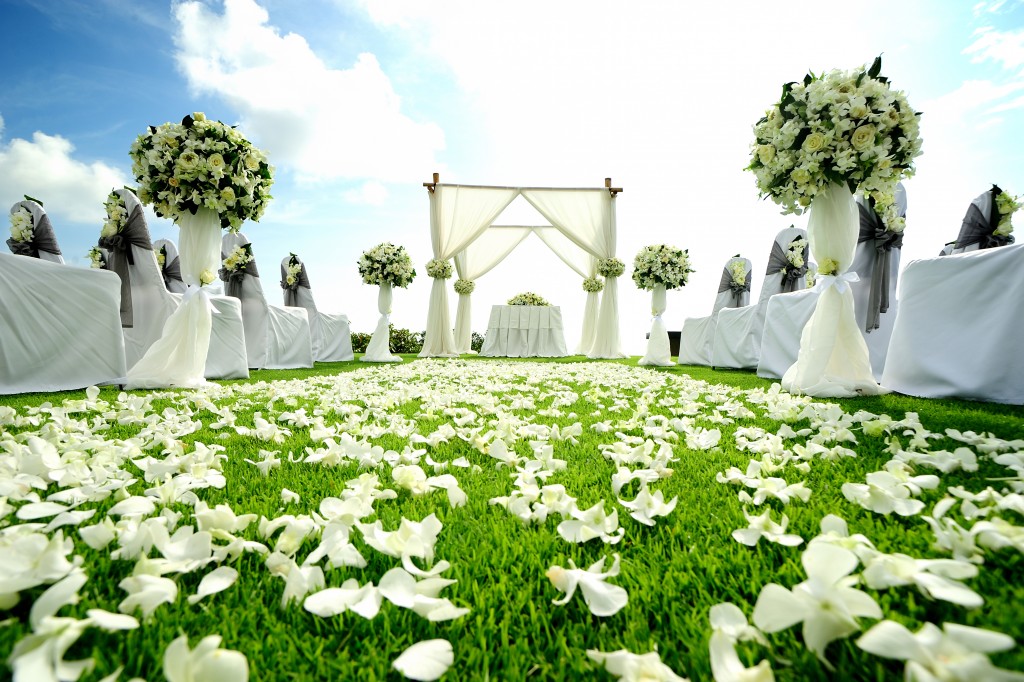 Bear in mind that the wedding location will pop up on all the photos on your wedding day. That's why it's best to make your outdoor barn decorations as photogenic and as welcoming as possible. Groom the lawns and open the windows to let the fresh air come in. You can also add a few ribbons or streamers on your outdoor ledges to make the venue more Instagram-worthy. Also, make sure that all the animals grazing nearby are clean and well groomed in case someone decides to take a picture of them.
Utilize Everything Around You
Having a barn wedding gives you access to picturesque locations. Utilize it by creating a romantic vibe to both the indoor and outdoor parts of the barn. You can also add a few beautiful string lights and lace drapes to create a division. Meanwhile, set up the reception area outside to let the guests see the skies decorated with stars. You can also instruct the DJ to configure everything inside once it's time to party.
Get Some Sparklers Ready
Add a bit of flair to your photos by getting a few large sparklers ready during the photo op. You can consider filling a mason jar with large sparklers and ask the photographer to gather up the guests to take a picture. It's a great way to end the night and give it a sparkling send off.
These are just a few ideas that you can consider when planning a rustic wedding. Decorating a barn wedding may be tedious, but everything will be worth it as soon as you have weaved up the entire look. All you need to do is to add a touch of elegance to it to give it a whimsical feel.