Choose a comfortable, stylish, and appropriate outfit for the venue. 
Plan your route to save time and money and reduce your carbon footprint.
Stay hydrated throughout the night and drink responsibly.
Pay attention to drink prices to avoid overpaying and set a budget. 
Be mindful of your surroundings and look out for signs of danger. 
A night on the town can be a great way to let loose and have fun. But it can also be a recipe for disaster if you're not careful. From avoiding overpriced drinks to making sure you get home safely, there are a few things, you should keep in mind to make sure your night out goes smoothly. This blog post will share some tips for enjoying a night on the town without any regrets.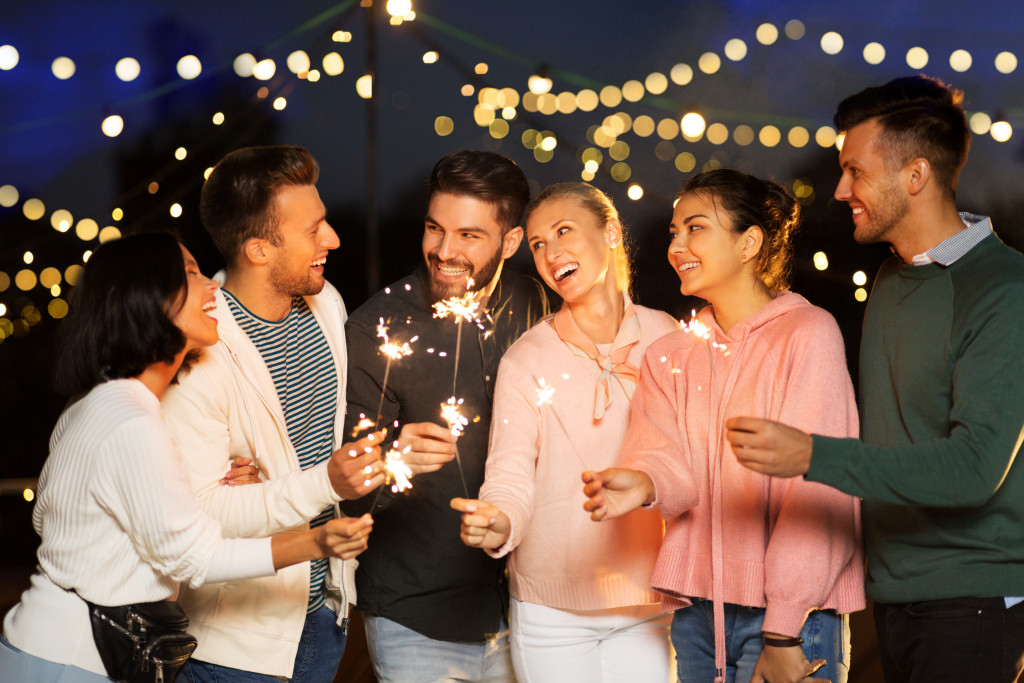 Choose the Right Outfit
The first step to having a great night on the town is to choose the right outfit. You want to be comfortable yet stylish, and select something appropriate for the venues you'll be visiting. Make sure to check the dress code for any specific locations you plan on going to ahead of time.
Comfortable Outfit
If you will be dancing a lot, choose something breathable and comfortable. Also, don't forget accessories like jewelry or scarves that can pull the outfit together. Finally, wear something that makes you feel confident and ready to have a great time!
Plan Your Route
Before heading out, take a few minutes to plan your route. This means figuring out how you get to each venue, how long it will take, and how you get home. Avoid driving and choose public transportation or a ride-sharing service if possible. That way, you can save money, reduce your carbon footprint, and even take a nap!
Check the Traffic
If you drive yourself to each venue, check traffic and find out the best routes ahead of time. You don't want to waste valuable time in the car when you should be enjoying your day. Also, make sure to fill up your car with gas ahead of time so you don't have to worry about it later.
Nightcap
The route should also consider where to go if you plan to have a nightcap at a reputable taproom. Consider the distance between venues and prepare for an Uber or taxi ride if needed. And remember to account for parking restrictions at each location. Knowing ahead of time where you can park and how much it will cost can help you save money and avoid any surprises on the day of your tour.
Have a Plan for Getting Home
Finally, make sure you have a plan for getting home safely. This means having the number for a taxi or ride-sharing service on your phone or making arrangements with a designated driver ahead of time. Don't take any chances when it comes to your safety.
Stay Hydrated
It's easy to get caught up in the party atmosphere and forget to stay hydrated. Make it a point to drink water throughout the night to avoid dehydration and headaches the next day. You can also order water between alcoholic drinks to pace yourself and lower your overall intake.
Dehydrating
Alcohol can be dehydrating, so it is vital to stay hydrated for your health and safety. Pack a water bottle or keep some on hand at the venue in case you need an extra boost during the night. Drinking water will also help reduce hangovers and other morning-after ailments.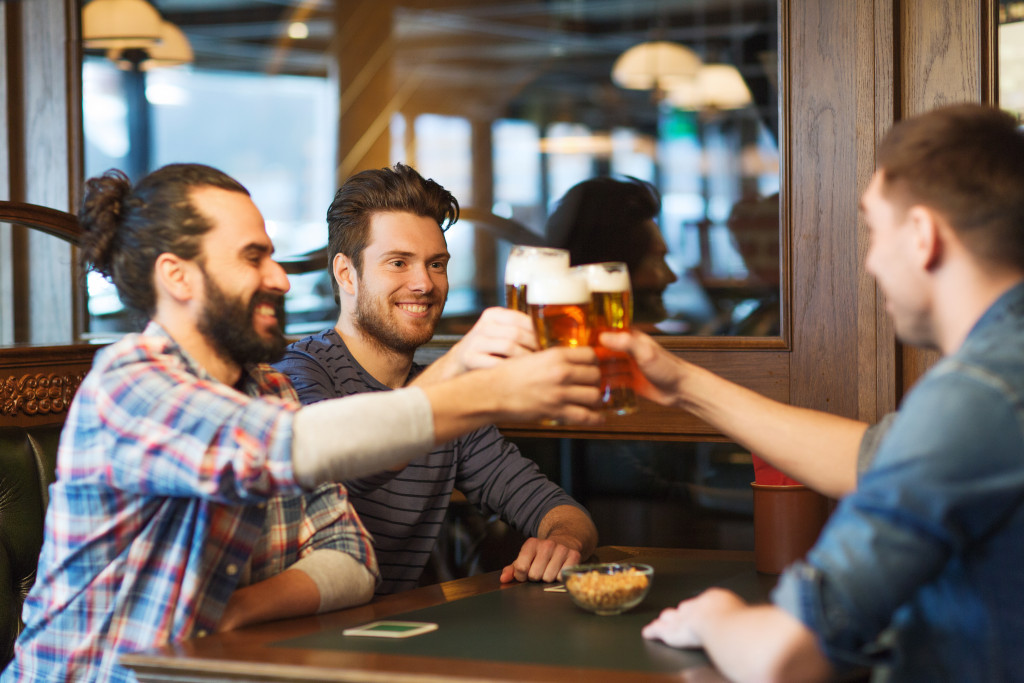 Drink Responsibly
Don't forget that alcohol consumption should always be done responsibly. Be sure to plan and have a designated driver or arrange alternative transportation home at the night's end. Have fun, but always stay safe and hydrated! Enjoy your night out with friends, colleagues, or family – just be sure to take care of yourself along the way!
Pay Attention to Drink Prices
One of the biggest expenses of a night on the town can be drinks. To avoid overpaying, do a little research ahead of time to find out the average prices for drinks at the places you plan on going to. You can also look for happy hour specials or set a budget for yourself to keep your spending in check.
Be Mindful of Your Surroundings
A night out should be a fun experience. However, it's essential to stay mindful of your surroundings. Be aware of people around you who may not have your best interests at heart, and look out for signs that something might be wrong. Call for help or leave the area immediately if you ever feel uncomfortable or unsafe.
A night in the town can be a fun and exciting experience. But it's essential to take precautions to ensure your safety and enjoyment. By following these tips, you can have a great time out without any regrets. Remember to stay hydrated, be courteous, and plan for getting home, and you'll surely have a night you'll never forget (in a good way!).