Technology has revolutionized how people work and created new industries, professions, and opportunities for creative individuals. In this day and age, dozens of artistic careers exist thanks to advancements in technology. From digital artists to social media managers, here are a few creative career paths enabled by technology:
Digital Artists
Digital artists use technology to create stunning artwork and take traditional art forms to the next level. With applications such as Adobe software, digital artists can utilize a broad range of tools and adjust their entire project from one hub. For example, color palettes, brush size, opacity, and more can be manipulated with just a few clicks of a mouse.
Digital artwork has also enabled new career possibilities for those interested in game design, animation, graphic design, fashion illustration, and more. Digital art provides a great platform for aspiring entrepreneurs who wish to monetize their craft through on-demand printing services such as Society6 or Redbubble. Through these services, digital artists don't have to invest any time into production and still get quick access to their customers, making it an attractive option for those looking to make investments and returns from the comfort of home.
Web Developers
With the ever-expanding world of technological innovation, those skilled in website development can make a career out of building and maintaining websites. Through creative coding, web developers can craft their vision onto a digital canvas while putting useful features in the hands of their users. Web developers use sophisticated computer language and modern software to create websites with various functions, from basic eCommerce stores to intricate interactive websites.
While strong technical skills are necessary for web development, working well with clients' needs is also essential for the project to be successful. Familiarizing yourself with the latest trends in website design will keep you up-to-date on what's popular, helping ensure that any websites you develop have an attractive layout and optimized usability. And if you're just an individual or a business that needs to boost your presence on the internet, contacting a professional web developer can help you achieve your goals without the headaches of having to learn how to code yourself.
Photo Editors
Before the advent of digital photography, this profession did not exist. Now, however, photo editors are responsible for retouching images on a computer with specialized software like Photoshop. Photo editors may also be responsible for curating stock photos from various sources to create visuals for websites and magazines.
Many specializations fall under this profession, and each can help you differently. For example, a newborn baby photo editor may focus on baby photography. They may also help with photo editing and retouching and manage stock images that can be used in advertising or marketing materials. Similarly, a product photo editor may focus on food photography or work with stock photos of specific products. Whatever photo editing service you need, there's likely a professional that can help you.
UX Designers
User Experience (UX) designers are the professionals responsible for creating intuitive and enjoyable digital experiences. With the rise of technology, more and more careers in UX design have become available. UX designers must possess great web and conversational design skills and an understanding of user psychology.
These professionals use a variety of platforms, including software development kits and programming languages, to ensure all digital experiences are pleasant and engaging. Working with technical and non-technical teams, they also strive to develop user-friendly interfaces using user-test data. By implementing a combination of creative problem-solving skills, UX designers are essential in today's digital world.
Social Media Managers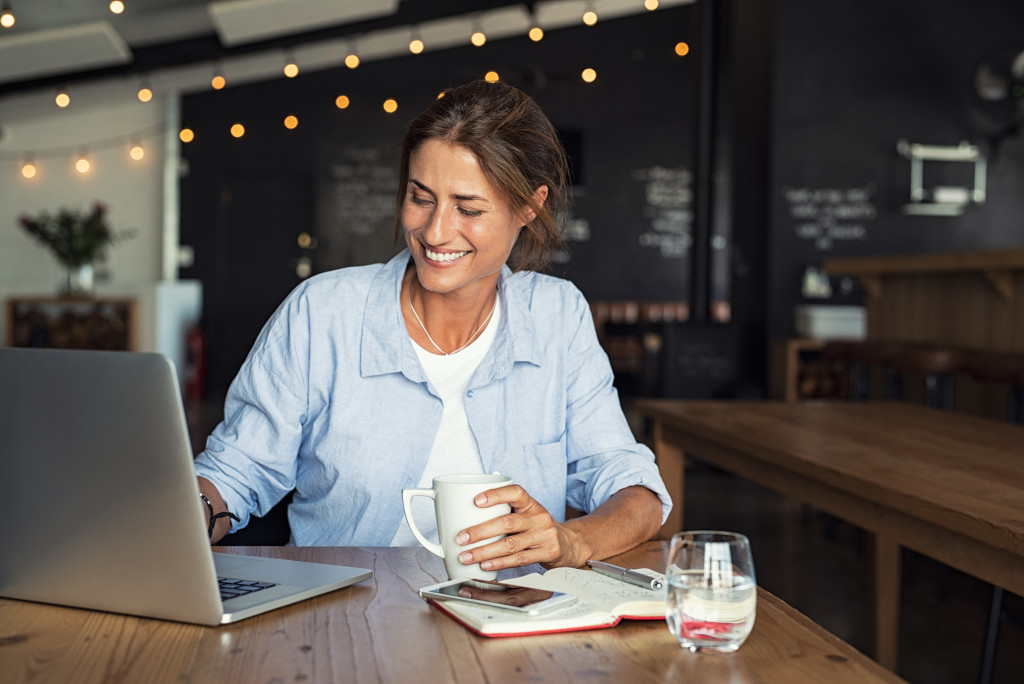 Over the last decade, social media management has become critical to many organizations' strategies. As digital communication expands, professionally managed social media accounts have become vital for businesses to engage their audiences, build their brands and launch successful marketing campaigns. It's why companies are increasingly hiring social media managers: talented professionals who understand the ever-evolving landscape of digital communications and know how to keep messages on brand and captivate an audience with limited resources.
Whether it's generating weekly content calendars or managing daily customer service inquiries on multiple platforms—these professionals use a combination of creativity, technical skills, and acute business acumen to develop successful social media strategies.
Technology has revolutionized how people work by creating new opportunities for creative professionals who have embraced it wholeheartedly! From photo editors to web developers, there are now dozens of artistic professions available thanks to advancements in technology—each offering something unique that didn't exist before its invention. If you're looking for a creative job that allows you to express yourself while making money, or you're just someone who requires a service for personal or business-related matters, consider one of these exciting artistic professions enabled by technology.