Less than a week before the Grammy's 2022 and BTS' youngest member, Jungkook, has been reported to have tested positive for Covid-19.
Bighit Music, the company handling BTS, released a statement saying that Jungkook, BTS' main vocalist, tested positive on March 27. He reported having some discomfort in his throat so he took a PCR test. He already received the antivirus vaccine as well as the booster shot.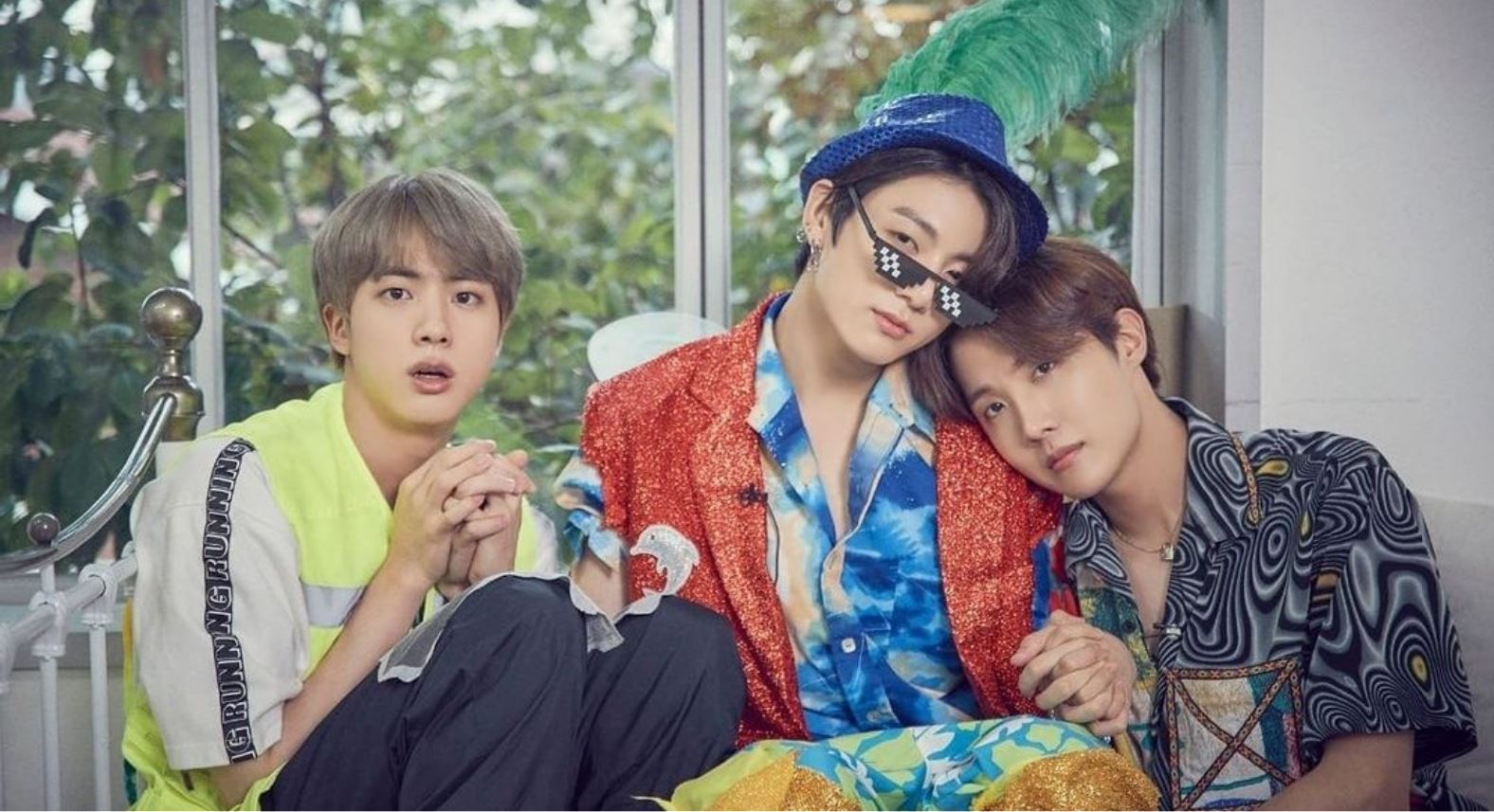 Jungkook was tested negative on a PCR test back in Korea, where he departed for the United States on March 27th (KST) as BTS will be performing at the Grammy Awards on April 4th.
Upon arriving in Las Vegas, Jungkook suddenly felt that there was something wrong with his throat. So he took both a rapid PCR test and a standard PCR test on the afternoon of March 27th (PT) where both tests came back positive.
Jungkook has been under self-quarantine and treatment, following proper health guidelines in the United States.
He isn't experiencing other symptoms aside from the sore throat. Jungkook is still being monitored during quarantine.
On the other hand, J-hope , who also tested positive last March 24th, is said to have just recovered and will participate at the 64th Grammy Awards.
Bighit released this statement in their Weverse app:
"We would like to inform you that BTS member J-Hope has made a full recovery from COVID-19 and his quarantine has concluded as of today, March 30,"
J-hope recovered in seven days, following the isolation guidelines set by South Korea's health authorities.
To ease the fans' worries, he shared a post statement on his Weverse account. Here's what he said according to fan translations:
BTS WEVERSE POST JHOPE/HOSEOK 220330

Hobi:You all worried (about me) right?? I'm very much okay!!!
Since I ate well~ and slept well~ during the quarantine period, I'm getting better quickly hehe!!!
It wasn't a small worry because I (tested) positive at a time important due to + pic.twitter.com/MwfIG3EOOb

— Sel⁷ (@BTStranslation_) March 29, 2022
Bighit released a statement saying that J-hope is scheduled for departure to Las Vegas. He can now join BTS and participate in the Grammy Awards as well as other group events. He will follow the COVID-19 protocols for air travel following his departure.
What Fans are Saying
Twitter has been trending #GetWellSoonJungkook and COVID GET THE HELL OUT as soon as people heard that BTS' golden maknae became the 7th member to catch the Covid-19 virus.
Here are some messages from Jungkook's fans.
hope jungkook and hobi have a speedy recovery, love them so much 🙁 pic.twitter.com/S8V7H4kvzN

— 무민⁷ jimin OST ☆ (@kkukstudio) March 29, 2022
Grammy's should be considerate and let jungkook and hobi recover first. Move the show, idc.

— ✰Yoon Bae⁷ (@deitybangtan) March 29, 2022
wishing jungkook a fast and speedy recovery. Get well soon jungkook🫂🖤 #getwellsoonjungkook pic.twitter.com/mDEAE7UAJf

— ROCKSTAR JK. (@rockstarJKK) March 29, 2022
However, there are those who wish for them to recover quick enough so that they can still perform on that big event.
Five days quarantine: Monday, Tuesday, Wednesday, Thursday, Friday — Saturday tests negative— Sunday = Grammys performance + win Grammy 🏆 — let's 🙏🏻 Jungkook and Hobi recover ❤️‍🩹 so they can savor every moment they earned to get this far with their BTS band mates. pic.twitter.com/ebZ6ePxeFT

— Tiffany Vogt (@TVWatchtower) March 29, 2022
For the record, other members of BTS have caught the COVID-19 virus before. Suga caught the virus in December. Jin, RM, Jimin, and V have also been infected (date not specified) and have fully recovered since then.
Will Jungkook Participate in the 64th Grammy Awards Activities?
So far, BigHit Music is in a discussion with the event organizers about what will happen regarding Jungkook's participation in the Grammy Awards.
The agency did not give any details about the idol's participation in the band's upcoming schedules and events. BTS is also scheduled to have a four-day concert in Las Vegas, so fans have to wait on BigHit's statement regarding the concert.
Fans are wishing nothing more than for Jungkook to get better as soon as possible.
BTS' First Time Performing at the Grammy Awards In-Person
Although not their first Grammy performance, this is the first time BTS will attend the event and perform live at the location.
BTS has performed at the Grammy Awards in 2021, though they weren't able to personally go to Los Angeles where the awards ceremony was held.
Instead, they recreated the Los Angeles set in Seoul, South Korea, where they were successfully able to give an excellent show as if they were in the same country.
While they didn't win the award for best pop duo/group for their hit song "Dynamite," they definitely lit up the stage with their performance.
This year, they're again nominated for the same category for their song "Butter" and will be up against Tony Bennet & Lady Gaga, Justin Bieber & Benny Blanco, Coldplay, and Doja Cat & SZA.